Laurie Shannon
Franklyn Bliss Snyder Professor of English Literature
J.D. Harvard Law School; Ph.D. University of Chicago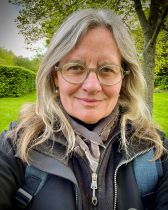 847-491-3643
University Hall 323
Office Hours: On Leave 2022-2023
Biography
Laurie Shannon (J.D. Harvard Law School; Ph.D. University of Chicago) studies English literature and culture in the long sixteenth century. She has broad interests in the history of ideas in and through language — especially concerning stakeholdership and the horizons of the political imagination; approaches to natural history; and the terms and conditions of embodiment in time. Shannon also serves as convener of The Anne Lister Society, an association dedicated to fostering research on Anne Lister's life and writings.
Shannon is the author of Sovereign Amity: Figures of Friendship in Shakespearean Contexts (Chicago, 2002), which considers the re-purposing of classical friendship ideals in early modernity. The classical tradition cast the friend as "another self" and two friends as "one soul in two bodies." Renaissance revivals of these figures shed new light on the entanglements of gender and self-governance in the era of Elizabeth I. Agency and consent were elevated and re-imagined within the friendship pair (itself a utopian experiment in micro-polity), even as new precepts about disinterestedness, fiduciary trust, and bureaucratic neutrality evolved in reckonings of government. Sovereign Amity shows an emerging categorical separation between political subjects and state authority -- between private persons and public actors -- at the onset of modernity.
Her second book pursues similar constitutional questions beyond the border of a single species. The Accommodated Animal: Cosmopolity in Shakespearean Locales (Chicago, 2013) asks how relations across species were understood before the Cartesian confinement of nonhumans within a privative, beast-machine doctrine and the modern nominalization "the animal" to which it gave rise. Exploring sixteenth-century readings of classical natural history and of the biblical narrative in Genesis, it traces attributions of stakeholdership, prerogative, perfection, rule, and entitlement to animals within a larger zootopian constitution.  Despite a chorus of contrary claims (echoing from Aristotle to Hobbes to Agamben), early modern writers framed cross-species relations in a fundamentally political idiom. Montaigne describes humans and animals as "fellow-brethren and compeers"; Shakespeare contemplates the claims of Arden's deer as "native burghers of this desert city." This comparative political accommodation of animals also fuels a sharp zoographic critique of humankind: among creatures, man is not only "the most miserable and fraile" -- he plays the "tyrant," too. Engaging early modern literature, theology, natural history, law, and anatomy, The Accommodated Animal documents a vision of cosmopolity in which stakeholdership was not confined to a human limit. It ends by analyzing the theatrics of seventeenth-century experimentation to suggest how this vision would be extinguished.
The Accommodated Animal earned the tenth annual Elizabeth Dietz Memorial Award for the best recent book in English Renaissance literary studies (read the citation).
Shannon is now completing a monograph entitled "Frailty's Name: Shakespeare and the Natural History of Human Being." This book turns back to visit the question of early modern humanity —  in a frailer and defrocked condition — through the lens of "human negative exceptionalism" made visible by thinking about animal capacities in the period. How did Shakespeare and others frame what we might call "the species question" when considering humankind? Instead of an omnicompetent man, instead of the "paragon of animals," we find an equally singular but maximally vulnerable "poor thing" or "poor wretch" — a baby abandoned on a beach, a barefoot woman keening in a threadbare blanket, a senex out of doors expostulating in a storm. Tracking a perspective that spans certain differences between humans (particularly of gender), "Frailty's Name" adds a natural historical frame to the more familiar theological and philosophical perspectives on humanity. It anatomizes the fragilities of embodiment — our nakedness, blindness, prostration, aloneness, folly, age, and mortality — to refigure our understanding of early modern human being. This creature poses a calamity of exposure, a crisis of weather upon skin, and it makes disability, not power, the human signature. Beginning with Darwin's engagement with this tradition and ending with a consideration of Glenda Jackson's stagings of King Lear, "Frailty's Name" connects the rising measure of human agency in climate crisis to our natural history as creatures defined by a vulnerability to literal weathering.
Shannon's research also engages the manuscript writings of the Yorkshire landowner and lesbian polymath, Anne Lister (1791-1840). Lister left a diary of almost five million words, some of it encrypted in a code of her own devising. Charting the paradox of Anne Lister's "queer traditionality," Shannon's project works across Lister's serial masterpiece to consider her intellectual resourcefulness, as she repurposed traditional ideas of nature to authorize what she called her "oddity." An early iteration of this project, "Anne Lister's Queer & Natural History," was presented at the Centre for Eighteenth-Century Studies and featured as part of LGBT History Month at the University of York (recorded here). Shannon is also contributing to the Anne Lister Diary Transcription Project (an initiative of the West Yorkshire Archive Service, Halifax, UK).
Before joining the Northwestern faculty in 2008, Shannon earned the Robert B. Cox Distinguished Undergraduate Teaching Award and The Dean's Award for Graduate Mentoring (both at Duke University). She has held major fellowships from the National Endowment for the Humanities, the American Council of Learned Societies, and the John Simon Guggenheim Memorial Foundation. She was also a Visiting Fellow at the Warburg Institute School of Advanced Study at the University of London in 2019-20. Shannon has served as chair of the Executive Committee of the MLA Division on Shakespeare and as a Trustee of the Shakespeare Association of America, as well as two terms as chair of the English Department at Northwestern (2012-15 and 2016-19).
---
Specializations
Early Modern, Science & Literature, Gender Studies
Books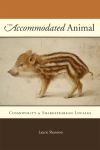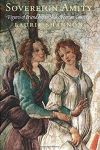 ---
Articles
"Apples and Etymologies: Anne Lister's Theological Improvisations" (in progress).
"A Regular Oddity: Natural History and Anne Lister's Queer Theory of Tradition," in Decoding Anne Lister: New Critical Readings, eds. Caroline Gonda and Chris Roulston (Cambridge: Cambridge University Press, forthcoming 2023).
"Silly Creatures: King Lear (with Sheep)," The Routledge Handbook of Shakespeare and Animals, eds. Holly Dugan and Karen Raber (New York: Routledge, 2020), pp. 219-28.
"Oh that I might this life in quiet lead," program note for Christopher Marlowe's Edward II, Shakespeare's Globe Theatre, London, England (Winter, 2019).
"Poor Things, Vile Creatures: Shakespeare's Comedies of Kind," The Oxford Handbook of Shakespearean Comedy, ed. Heather Hirschfeld (Oxford: Oxford University Press,  2018), pp. 358-373.
"Standing Bears, Fallen Men: Comedies of Upright Status in Shakespeare and Darwin," selected proceedings of the 2016 World Shakespeare Congress, Shakespeare Survey, Volume 70, ed. Peter Holland (Cambridge: Cambridge University Press, 2017), pp. 219-225.
"'Poore wretch, laid all naked upon the bare earth': Human Negative Exceptionalism Among the Humanists," afterword to Shakespearean International Yearbook 15: Shakespeare and the Human, ed. Tiffany Werth (Farnham: Ashgate Publishing, 2015), pp. 205-210.
"Greasy Citizens and Tallow-Catches," contribution to Editor's Column on literature and energy resources, PMLA, 126:2 (March, 2011), pp. 311-313.
"Lear's Queer Cosmos," in Shakesqueer: A Queer Companion to The Complete Works of Shakespeare, ed. Madhavi Menon (Durham: Duke University Press, 2011), pp. 171-178.
"Poor, Bare, Forked: Animal Sovereignty, Human Negative Exceptionalism, and the Natural History of King Lear," Shakespeare Quarterly, 60:2 (Summer, 2009), pp. 168-196.
"The Eight Animals in Shakespeare; or, Before the Human," PMLA, 124:2 (March, 2009), pp. 472-479.
"Minerva's Men: Horizontal Nationhood and Literary Production in Googe, Turberville, and Gascoigne," The Oxford Handbook to Tudor Literature, 1485-1603, eds. Mike Pincombe and Cathy Shrank (Oxford: Oxford University Press, 2009). pp. 437-454.
"The Touch of Office: Supernumary Erotic Economies and the Tudor Public Figure," in Queer Renaissance Historiography: Backwards Gaze, Vin Nardizzi and Stephen Guy-Bray, eds. (Aldershot: Ashgate Publishing, 2009), pp.135-148.
"Invisible Parts: Animals and the Renaissance Anatomies of Human Exceptionalism," in Animal Encounters, eds. Tom Tyler and Manuela Rossini (selected papers from the 4th Biannual European Conference of the Society for Literature, Science, and the Arts, Amsterdam, June, 2006) (Brill Publishers, Leiden, NL, 2008), pp. 137-157.
"Poetic Companies: Musters of Agency in George Gascoigne's 'Friendly Verse'." GLQ: A Journal of Gay and Lesbian Studies 10.3 (Spring, 2004): 453-483.
"La chatte de Montaigne." Dictionnaire de Michel de Montaigne. ed. Philippe Desan, (trans. Marc Schachter). Paris: Editions Champion, 2004.
"Likenings: Rhetorical Husbandries and Portia's 'True Conceit' of Friendship." Renaissance Drama 31 (2002): 3-26.
"Nature's Bias: Renaissance Homonormativity and Elizabethan Comic Likeness." Modern Philology 98.2 (2000): 183-210.
"'His Apparel Was Done Upon Him': Rites of Personage in Foxe's Book of Martyrs." Shakespeare Studies 28 (2000): 193-98.
"'The Country of Our Friendship': Jewett's Intimiste Art." American Literature 71.2 (June 1999): 227-62.
"Monarchs, Minions, and 'Soveraigne' Friendship." Friendship special issue, South Atlantic Quarterly 97.1 (Winter, 1998): 91-112.
"Emilia's Argument: Friendship and 'Human Title' in The Two Noble Kinsmen." ELH 64.3 (Sept. 1997): 657-82.
"The Tragedie of Mariam: Elizabeth Cary's Critique of Founding Social Discourses." English Literary Renaissance 24.1 (Winter, 1994): 135-53.
Back to top