Virgil Document Database
Click below to log in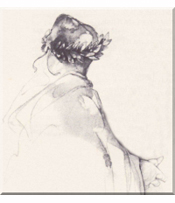 Publius Vergilius Maro
(a.k.a Virgil)
by Barry Moser
N.B. when attempting to log in, your netID must be entered in all lower case
This database's intent is to provide our current graduate students with an easy, secure method for remotely searching and accessing documents completed and approved in fullfilment of our Ph.D. programs' various degree requirements.
The documents accessible include the rationales and reading lists written in preparation for the second part of the department's doctoral qualifying exams, questions and essays from the exam itself, and dissertation prospectuses written as the last stage before candidacy is achieved.  Materials related to teaching assistantships and the job market can also be found here.
Clicking on the image of Virgil on this page will take you to the netID login portal for the database. Once you've entered the site, you'll be able to search for documents based on their type, author, approving committee member(s), title, general period, and even keywords within the texts themselves. Though there are instances where only a listing is available, the majority of documents are available to be viewed in pdf format. Of course, the quality of the pdfs increases over the years, as documents progress from scans of yellowed typewritten paper to digital conversions of computer files.
Access is available only to students of the department with active netIDs, and problems with logging in (as well as any other issues encountered with the database) should be referred to the Graduate Program Assistant.