Sarah Schulman
Ralla Klepak Professor of English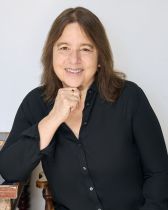 Biography
Sarah Schulman teaches Creative Writing (Nonfiction and Fiction) with an emphasis on manuscript development. She is a novelist, playwright, screenwriter, nonfiction writer and AIDS historian.
Sarah is a native New Yorker, born in 1958, who started as a journalist in the grassroots lesbian, gay and feminist press in 1979. That year she became active in the Reproductive Rights Movement, working for abortion rights and against sterilization abuse. Her first plays were produced as part of the Downtown Arts Scene of the 1980's, and her first novel was published in 1984.
In 1986 Sarah and her longtime collaborator Jim Hubbard started MIX:The Queer Experimental Film and Video Festival which lasted for 33 years. She has been a collaborator on many experimental films, including screenwriter or co-screenwriter for 4 features: The Owls (dir. Cheryl Dunye), Mommy Is Coming (dir. Cheryl Dunye), Jason and Shirley (dir. Stephen Winter) and United In Anger: A History of ACT UP (dir. Jim Hubbard.) Her films have shown in Theatrical Distribution and  at The Berlin Film Festival, Hot Docs, Bamfest, The Museum of Modern Art, Outfest, and on the Criterian Collection.
She was a member of ACT UP, New York from 1987 to 1992, and a co-founder of the Lesbian Avengers. Today she serves on the Advisory Board of Jewish Voice for Peace and is co-director of The ACT UP Oral History Project. 
She is the author of 20 books, including novels in multiple genres: historical fiction, literary fiction, experimental work, detective novels, speculative fiction. Sarah's work as a journalist, activist, and novelist is extensively discussed in "Queer Kinship in Sarah Schulman's AIDS Novels" (Routledge 2024), a research monograph juxtaposing the works about the AIDS epidemic which were well-received by the mainstream America with Schulman's own output as a "bard of AIDS burnout," in the words of Edmund White.
In 2002, Sarah became an "Uptown" playwright with the world premiere of her play CARSON McCULLERS (dir. Marion McClinton) followed by MANIC FLIGHT REACTION (w/ Deirdre O'Connell), both at Playwrights Horizons. Her play THE BURNING DECK (w/ Diane Venora) was performed at the La Jolla Playhouse, her adaptation of IB Singer's ENEMIES, A LOVE STORY (w/ Morgan Spector) premiered at the Wilma Theater and THE LADY HAMLET opened at The Provincetown Theater (dir. by David Drake, W/ Jennifer Van Dyck.) Her plays have been developed at The Goodman Theater, The Cleveland Playhouse, The Berkshire Theater Festival, The Vineyard, The Roundabout, and many other theaters.
---
Specializations
Creative Writing
Books
---
Sarah's books and plays  have been translated into French, Spanish, Japanese, German, Dutch, Greek, Swedish, Portuguese, Slovenian, Italian, Russian, Polish, and British Editions.
AUDIO BOOKS 
Let The Record Show: A Political History of ACT UP, New York (read by Roslyn Coleman Williams, Introduction by the author) Audible, 2021 
Conflict Is Not Abuse (read by author), 2018 
Ties That Bind: Familial Homophobia and Its Consequences (read by the author) Audible, 2014 
The Mere Future (read by the author) Audible, 2014 
PLAYS - Published 
Carson McCullers (Playscripts, Inc.: New York 2006) – paperback original 
Mercy, in

 

Robert Gluck and Sarah Schulman, New York: Belladonna, 2008 
HONORS
Guggenheim Fellow in Playwrighting
Fulbright Fellow in Judaic Studies
Bill Whitehead Award for Lifetime Contribution to LGBT Publishing
2 American Library Association Book Awards (Fiction and Nonfiction)
3 New York Foundation for the Arts Fellowships (Playwrighting, Fiction)
9 Residencies at The MacDowell Colony
5 Residencies at Yaddo
Ann Snitow Prize for Creative and Effective Feminism
Fellow, New York Institute for the Humanities at the NY Public Library
PROJECTS

2 Novels
ROE V WADE (play)
TINA MODOTTI (play)
FREE ALI! FREE BOB! (play)
SHIMMER (musical) with composer Anthony Davis and lyricist Michael Korie
SNOW QUEEN - The music of Marianne Faithfull
LONELY HUNTER- film
AFTER DELORES- film (Camilla Wren, producer)
ACT UP - Televisions series (producers Killer Films and Concordia Films)
SOPHIE (Adrienne Rush show runner)
and other book, stage, TV, film projects
---
Books About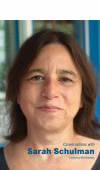 Conversations with Sarah Schulman
editor Will Brantley, University Press of Mississippi (forthcoming 2024)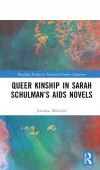 Jarosław Milewski, Queer Kinship in Sarah Schulman's AIDS Novels
New York: Routledge (forthcoming 2024)