Jeffrey Masten
Professor of English and Gender & Sexuality Studies
Ph.D. University of Pennsylvania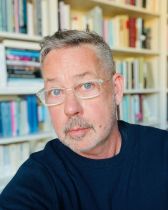 847-491-3012
University Hall 308
Office Hours: On Leave 2022-2023
Biography
Jeffrey Masten (Ph.D. University of Pennsylvania) teaches and writes at the intersection of early modern English literature, book history, and sexuality studies. He has written influentially about collaboration, authorship, and discourses of sexuality in early English drama in Textual Intercourse: Collaboration, Authorship, and Sexualities in Renaissance Drama (Cambridge), and about sexuality and the history of the language in Queer Philologies: Sex, Language, and Affect in Shakespeare's Time (Penn).  Queer Philologies received the 2018 Elizabeth Dietz Memorial Award for best book in early modern drama studies. Masten is a 2022 Guggenheim Fellow.
Masten also teaches in the Gender & Sexuality Studies Program at Northwestern and is a former director of the program. With Northwestern colleague William West, he co-edits the bi-annual scholarly journal Renaissance Drama (University of Chicago Press Journals).
Masten was named Charles Deering McCormick Professor of Teaching Excellence by the University in 2006, and is a recipient of the E. LeRoy Hall Award for Distinguished Teaching in Weinberg College. His recent undergraduate courses are:
Introduction to Shakespeare (English 234)
Shakespeare's Sex (English 101, 339)
Hamlet: That Is the Question (English 339)
The Drama of Homosexuality (Gender Studies 362/English 312)
Early Modern Sexualities (Gender Studies 390)
Renaissance Drama (English 332)
Shakespeare's Books (English 397 research seminar / Special Collections)
Masten co-edited Language Machines: Technologies of Literary and Cultural Production (Routledge), with Peter Stallybrass and Nancy J. Vickers. He edited the collaborative play The Old Law for the award-winning Oxford University Press Thomas Middleton: The Collected Works and is editing a new critical edition of Christopher Marlowe's Edward II for Arden Early Modern Drama. Masten published his discovery of a previously unknown first-edition copy of the 1594 play in the Times Literary Supplement in 2012. 
Masten has served as a trustee of the Shakespeare Association of America, as well as chair of the Modern Language Association's Division on Shakespeare executive committee. He has taught graduate seminars at the University of Michigan, the University of Chicago, the University of Kansas Alice Holmes Summer Institute, and the Folger Institute. Before joining the Northwestern faculty in 1998, he taught at Harvard University.
Prof. Masten earned his B.A. in English and Music at Denison University and serves on Denison's Board of Trustees.
---
Specializations
Language Technologies, Early Modern, Theatre & Drama, Gender Studies
Books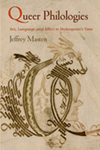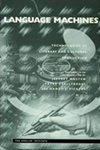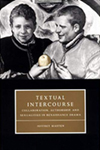 ---
Articles
Marlowe's Queer Futures: Edward and Richard, the Second." Histories of the Future, c. 1600: On Shakespeare and Thinking Ahead.  Ed. Carla Mazzio.  University of Pennsylvania Press, forthcoming 2023.
"Philology's Queer Children: Imitation, Authorship, and Shakespeare's 'Natural' Language," in "Shakespeare and Cervantes Then and Now," cur. Roland Greene, ARCADE: Literature, Humanities, & the World, November 2018.
"Glossing and T*pping: Editing Sexuality, Race, and Gender in Othello." The Oxford Handbook of Shakespeare and Embodiment: Gender, Sexuality, Race.  Ed. Valerie Traub.  Oxford University Press, 2016, pp. 569-585.
"Bound for Germany: Heresy, sodomy, and a new copy of Marlowe's Edward II."  Commentary. TLS: The Times Literary Supplement, Dec. 21 & 28, 2012, pp. 17-19.
"More or Less Queer." Shakesqueer: A Queer Companion to the Complete Works of Shakespeare. ed. Madhavi Menon. Duke University Press, 2010, pp. 309-18.
"Marlowe at the Edge," playnotes for the Chicago Shakespeare Theater at Navy Pier production of Christopher Marlowe's Edward II , fall 2008.
"Editing Boys: the Performance of Gender in Print." Redefining British Theatre History: from Performance to Print. ed. Peter Holland and Stephen Orgel. Basingstoke, Hampshire: Palgrave Macmillan, 2006, pp. 113-34.
"Y2K, 2NK: Time for Kinsmen," playnotes for the Chicago Shakespeare Theater at Navy Pier production of The Two Noble Kinsmen, dir. Darko Tresnjak, fall 2006.
"Towards a Queer Address: the Taste of Letters and Early Modern Male Friendship." GLQ: A Journal of Lesbian and Gay Studies 10:3 (2004): 367-84.
Special issue in memory of Alan Bray, ed. Jody Greene.
"Material Cavendish: Paper, Performance, 'Sociable Virginity.'" MLQ: Modern Language Quarterly 65.1 (March 2004): 49-68. Special issue: "Feminism in Time," ed. Margaret Ferguson and Marshall Brown.
"The Two Gentlemen of Verona." A Companion to Shakespeare's Works, Volume III: The Comedies. ed. Jean E. Howard and Richard Dutton. Oxford: Blackwell, 2003, pp. 266-288.
"Living Arrangements, Writing Arrangements (Looking for Francis Beaumont)." The Elizabethan Theatre XV: Papers given at the Fifteenth and Sixteenth International Conferences on Elizabethan Theatre. ed. A. Lynne Magnusson and C. Edward McGee. Toronto: P.D. Meany, 2002, pp. 39-64.
"More or Less: Editing the Collaborative." Shakespeare Studies 29 (2001): 109-31.
"Gee, Your Heir Smells Terrific: Response to 'Shakespeare's Perfume,' by Richard Halpern." Early Modern Culture: an electronic seminar 2, 2001.
"Ben Jonson's Head." Roundtable on "Material Cultures, ed. Peter Stallybrass. Shakespeare Studies 28 (2000): 160-168.
"The Interpretation of Dreams, c. 1610." Historicism, Psychoanalysis, and Early Modern Culture. ed. Carla Mazzio and Douglas Trevor. Routledge, 2000, pp. 157-185.
"A Modern Perspective," in William Shakespeare, The Two Gentlemen of Verona. Ed. Barbara A. Mowat and Paul Werstine. The New Folger Library Shakespeare. New York: Washington Square Press, 1999, pp. 199-221.
"Introduction to Margaret Cavendish's Plays (1662) and Plays Never Before Printed (1668)."  Women Writers Project, Brown University, 1999; republished on Women Writers in Context, 2018.
"Pressing Subjects; Or, The Secret Lives of Shakespeare's Compositors." Language Machines: Technologies of Literary and Cultural Production. ed. Jeffrey Masten, Peter Stallybrass, and Nancy J. Vickers. Routledge, 1997, pp. 75-107.
"Playwrighting: Authorship and Collaboration." A New History of Early English Drama. ed. John D. Cox and David Scott Kastan. Columbia University Press, 1997, pp. 357-382.
"Is the Fundament a Grave?" The Body in Parts: Fantasies of Corporeality in Early Modern Europe. ed. David Hillman and Carla Mazzio. Routledge, 1997, pp. 128-145.
"Textual Deviance: Ganymede's Hand in As You Like It." Field Work: Sites in Literary and Cultural Studies. ed. Marjorie Garber, Paul B. Franklin, and Rebecca Walkowitz. Routledge, 1996, pp. 153-163.
"Family Values: Euthanasia, Editing, and The Old Law." Textual Practice 9.3 (1995): 445-458.
"My Two Dads: Collaboration and the Reproduction of Beaumont and Fletcher." Queering the Renaissance. ed. Jonathan Goldberg. Duke University Press, 1994, pp. 280-309.
"Beaumont and/or Fletcher: Collaboration and the Interpretation of Renaissance Drama." English Literary History 59 (1992): 337-356.
Reprinted in: Cardozo Arts and Entertainment Law Journal (special issue on "Intellectual Property and the Construction of Authorship") 10.2 (1992): 625-645.
Reprinted in: The Construction of Authorship: Textual Appropriation in Law and Literature. ed. Martha Woodmansee and Peter Jaszi. Duke University Press, 1994, pp. 361-381.
"'Shall I turne blabb?': Circulation, Gender, and Subjectivity in Wroth's Sonnets." Reading Mary Wroth: Representing Alternatives in Early Modern England. ed. Naomi J. Miller and Gary F. Waller. University of Tennessee Press, 1991, pp. 67-87.
Reprinted in: Early Women Writers 1600-1720. ed. Anita Pacheco. Longman Critical Readers Series. Addison Wesley Longman, 1997.
---
Renaissance Drama Journal
vol.28 (1997), "The Space of the Stage." ed. Jeffrey Masten and Wendy Wall. Northwestern University Press, 1999.
vol.29 (1998), "Dramas of Hybridity: Performance and the Body." ed. Jeffrey Masten and Wendy Wall. Northwestern University Press, 2000.
vol.30 (1999-2001), "Institutions of the Text." ed. Jeffrey Masten and Wendy Wall. Northwestern University Press, August 2001.
vol.31 (2002), "Performing Affect." ed. Jeffrey Masten and Wendy Wall. Northwestern University Press, August 2002.
vol.32 (2003), open topic. ed. Jeffrey Masten and Wendy Wall. Northwestern University Press, August 2003.
vol.33 (2004), open topic. ed. Jeffrey Masten and Wendy Wall. Northwestern University Press, 2004.
vol.34 (2005), "Media, Technology, and Performance." ed. W.B. Worthen, Wendy Wall, and Jeffrey Masten. Northwestern University Press, 2006.
Back to top