Lauren Jackson
Assistant Professor of English
Ph.D. University of Chicago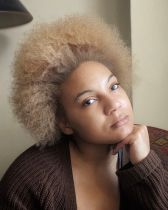 847-491-7294
University Hall 214
Office Hours: Thursdays 10-11, via Zoom
Biography
Lauren M. Jackson (she/her/hers; Ph.D. English, University of Chicago) has research and teaching interests in affect, aesthetics, and the novel in contemporary African American literature. She also teaches courses in the Department of African American Studies.
Her current project examines forms of bad feeling in contemporary African American literature, reading these "bummer affects" as expressing the aesthetic problem of a definitionally black literature.
Her first book, White Negroes (Beacon, 2019), a collection of critical essays on appropriation in popular culture, was long-listed for the Museum of African American History Stone Book Award. Her second book, called "Back," is forthcoming from Amistad Press/HarperCollins.
She is a contributing writer to The New Yorker.
---
Specializations
African American Literature, Critical Race & Ethnicity Studies, American: 20th Century
Books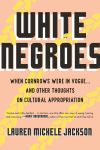 Back to top