Lauren Jackson
Assistant Professor of English
Ph.D. University of Chicago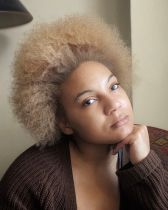 University Hall 214
Office Hours: TBA
Biography
Lauren M. Jackson (she/her/hers) focuses on in the areas of black literature and culture, affect theory, and contemporary American literature. She also teaches courses in the Department of African American literature.
Her first book, White Negroes (Beacon, 2019), is a collection of critical essays on appropriation in popular culture and was long-listed for the Museum of African American History Stone Book Award. She is currently working on another collection of essays, called "Back: An American Tale," forthcoming from Amistad Press, as well as a scholarly project on vertigo and affective disorder in contemporary black literature.
She is a contributing writer to The New Yorker; her other work can be found in The Atlantic, Feminist Media Studies, New York magazine, and the Washington Post, among other places.
---
Areas of Teaching and Research
Affect Theory, Post-'60s US Literature and Culture, Black American Literature
Specializations
African American Literature, Critical Race & Ethnicity Studies, American: 20th Century
Books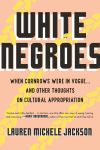 Back to top