Christopher Lane
Professor Emeritus of English
Ph.D. University of London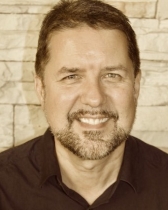 Biography
Christopher Lane (Ph.D., University of London) taught Victorian studies, medical humanities, and the history of medicine at Northwestern for more than two decades, until his retirement at age 56. A former Guggenheim fellow, awarded the Prescrire Prize for Medical Writing, with a previous appointment at Emory University, he specializes in 19th- and 20th-century psychology, psychiatry, and intellectual history, and is the author of six books in these fields: The Ruling Passion (Duke, 1995), The Burdens of Intimacy (Chicago, 1999), Hatred and Civility: The Antisocial Life in Victorian England (Columbia, 2004), and Shyness: How Normal Behavior Became a Sickness (Yale, 2007), translated into six languages, on behind-the-scenes changes to the DSM and the creation of the anxiety disorders between the 1970s and 1990s. His latest two books are The Age of Doubt: Tracing the Roots of Our Religious Uncertainty (Yale, 2011), on the history of agnosticism and unbelief, and Surge of Piety: Norman Vincent Peale and the Remaking of American Religious Life (Yale, 2016), on Peale's self-described "religio-psychiatric" clinic and movement in the 1950s.
Lane, formerly Herman and Beulah Pearce Miller Research Professor of Literature at Northwestern, is also the editor of The Psychoanalysis of Race (Columbia, 1998) and coeditor of Homosexuality and Psychoanalysis (Chicago, 2001). He has published articles in journals such as Raritan, Novel, Victorian Studies, ELH, Modernism/Modernity, PMLA, Theory and Psychology, Common Knowledge, the International Journal of Psychoanalysis, and the International Literary Quarterly. His writing has also appeared in the New York Times, Washington Post, Boston Globe, TIME magazine, Los Angeles Times, Chicago Sun-Times, Slate, Chronicle Review, Huffington Post, The Daily Beast, and the New Statesman and Society. 
Lane is the recipient of fellowships from, among others, the Mellon Foundation, the British Academy, and the Guggenheim Foundation. He is a member of the Center for Bioethics and Medical Humanities at Northwestern's Feinberg School of Medicine.
He is a regular contributor to Psychology Today.
Christopher Lane's Shyness Resources (Personal Website)
---
Specializations
Postcolonial, Literary Theory, Modern, Critical Race & Ethnicity Studies, Gender Studies, Victorian, Science & Literature
Books
---