Tracy C. Davis
Ethel M. Barber Professor of Performing Arts; Professor of English and Theatre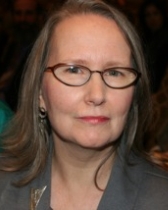 Biography
Tracy C. Davis, Barber Professor of Performing Arts and Professor of Theatre and English specializes in 19th-century British theatre history, gender and theatre, and performance theory. She regularly teaches courses on 19th-century culture, theatre history, and historiography. Her current work is on mid-19th-century liberalism.
Teaching and Research posts held at:
University of Cologne, Ludwig-Maximilians-Universität (Munich) Centre for Advanced Studies, John Rylands Research Institute at the University of Manchester, University of Malta, Harvard University, University of Glasgow, Bristol University, Queen's University (Kingston), University of Calgary, Queen Mary University London.
Series Editor:
Theatre and Performance Theory - General Editor, Cambridge University Press.
Transnational Theatre Histories - Co-Editor, Palgrave
Cultural History of Theatre - General Editor, Bloomsbury UK
Editorial Boards:
Associate Editor, Theatre Journal
Editorial Board, Theatre Research in Canada
Editorial Board, Theatre Survey
Contributing Editor, TDR: The Drama Review
Honorary Advisory Editor, New Theatre Quarterly
Selected Academic Awards, Honors, and Research Grants:
1990-91

Andrew W. Mellon Faculty Fellowship, Harvard University

1994-95

American Philosophical Society Research Grant

1995

National Endowment for the Humanities Research Fellowship

2000

George Freedley Memorial Award (Theatre Library Association) representing excellence in writing on live theatre

2004

Clarence Ver Steeg Graduate Faculty Award (Northwestern University)

2005

Distinguished Scholar's Prize (American Society for Theatre Research)

2007

Lane Humanities Institute Teaching Professor

2007-08

Andrew W. Mellon Foundation Fellow, Huntington Library

2008-09

Stanley J. Kahrl Fellowship in Theatre History, Houghton Library

2016-18

Alexander von Humboldt Research Award, University of Cologne

2020-21

Kaplan Institute for the Humanities Faculty Fellowship
Virtual Global Research Connection Grant, Buffett Institute

2021-22

National Science Foundation (GEOPATHS pilot grant)
---
Works in Progress
The Cambridge Guide to Mixed Methods Research for Theatre and Performance Studies (co-edited with Paul Rae). In theatre and performance studies, while what is researched and why are widely understood, much less critical attention has been paid to how research in this broad field is or could be done. This volume will rectify the paucity of methodological reflection by offering a conceptual basis on which methods can be selected, combined, and the resulting materials interpreted. It is organised organically according to the stages of research: planning, doing, and reflecting on findings.
Activist Repertoire: Liberal Lives, Victorian Performances. Two generations of the scrappily educated Thompson-Chesson family demonstrate how utilizing the levers of democracy—the right to gather, free speech, petitions, and lobbying—deployed performance acumen to improve oratory, manage meetings, and incrementally impress the populace in order to create, promulgate, and communicate the stakes of successful mass movements. Their work from the 1830s-1880s put them at the hub of every transnational and national cause in these formative years of conceiving human rights.
---
Areas of Teaching and Research
19th-C British theatre history; historiography; Liberalism; economics and business history of theatre; performance theory; gender and theatre; research methodology, museum studies; Cold War studies; decolonizing theatre repertoires; theories of comedy
Specializations
Victorian, Gender Studies, Theatre & Drama
Books
Back to top