Susan Phillips
Associate Professor of English
Ph.D. Harvard University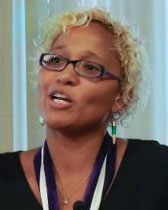 847-491-3368
University Hall 315
Office Hours: Mondays 12:45-1:45 & Wednesdays 11-12
Biography
A medievalist with Early Modern leanings, Susie Phillips (Ph.D., Harvard University) teaches courses on late medieval and Early Modern literature and culture, drama, poetry, Shakespeare and Chaucer. In her scholarship as well as her teaching, she is interested in the materiality of the book—how texts were produced, published, circulated, and read. Her book, Transforming Talk: The Problem with Gossip in Late Medieval England (Penn State 2007) explores the religious, cultural, and literary work of "idle talk" in late medieval England. Gossip's supposedly idle words, she argues, are transformative; they blur the boundaries between people, discourses, genres, practices, and words. She has published essays on Chaucer, gossip theory, late medieval pastoral practice, Renaissance dictionaries, medieval multilingualism, and pre-modern pedagogy.
Her current project, "Learning to Talk Shop: Mercantile Mischief and Popular Pedagogy in Premodern England," traces the cultural history of the dictionaries, phrasebooks, and guides to conversation that flooded the European marketplace from the fifteenth through the seventeenth centuries. These extraordinarily popular bestsellers taught readers not only how to conjugate verbs and negotiate with foreign merchants, but also how to insult neighbors and chat up chambermaids in up to eight different languages. More than simply entertaining content, these mischievous conversations constitute a new pedagogical practice, as language learning itself undergoes a translation out of the classroom, into the marketplace, and further down the social ladder.
Professor Phillips has been awarded two Alice Kaplan Institute for the Humanities Fellowships (2009-10, 2017-18), the Weinberg College of Arts and Science Award for Distinguished Teaching (2008), and has been twice named to the Associated Student Government Faculty Honor Roll. In 2014, she was the recipient of an Alumnae of Northwestern Teaching Professorship, the University's highest award for distinguished teaching.
---
Specializations
Early Modern, Science & Literature, Medieval, Language Technologies
Books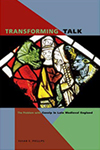 ---